The Best Xeriscaping In College Station, TX
Transform your property with Legacy Outdoor Services, the leading experts in xeriscaping in College Station, TX.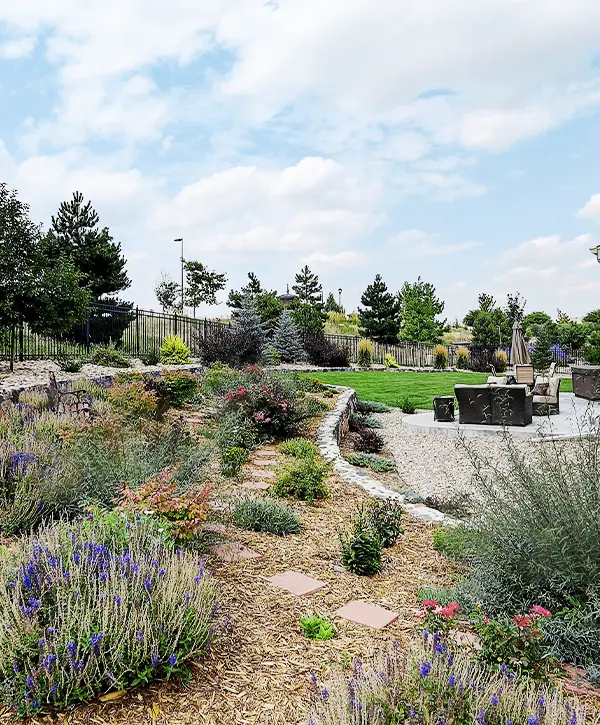 In the heart of College Station, TX, water conservation is not just a trend, it's a necessity. Xeriscaping, a landscaping method designed for water efficiency, is the smart and sustainable choice for your yard.
At Legacy Outdoor Services, we are not just contractors; we are your local, insured landscaping experts with over 1,500 yard projects to our credit. Our focus isn't just on rendering services, we're committed to educating homeowners on maintaining their landscapes efficiently
Why Settle for Ordinary When You Can Choose Extraordinary?
Choosing Legacy Outdoor Services for your xeriscaping needs in College Station, TX, is investing in expertise, quality, and long-term sustainability. We don't just transform your yards, we empower you with the knowledge to sustainably maintain your green spaces. You get more than a transformed yard – you gain a meaningful partnership centered on enriching your outdoor living experience.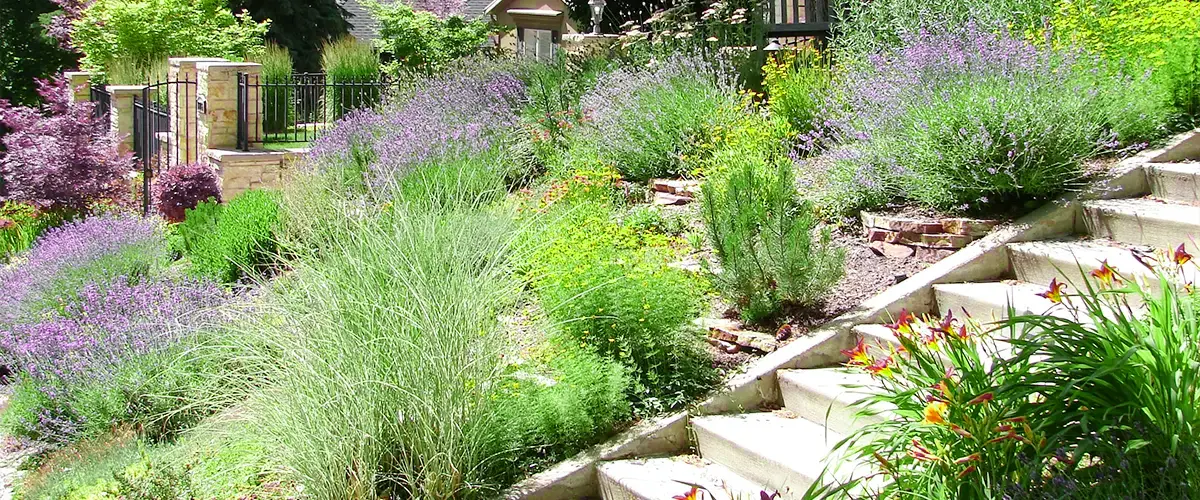 Team up with your local xeriscaping experts:
Discover the Legacy Difference Through Our Customer Stories
Browse through the words of those who've experienced the transformative power of xeriscaping with Legacy Outdoor Services. These testimonials offer valuable insights into our dedication, expertise, and commitment to creating sustainable, water-efficient landscapes.
After receiving multiple bids and receiving input from various companies, we went with Aggieland Dirt Works to lay St Augustine sod in our yard. Dylan and team did a great job of communicating from the time they gave us their bid until after the work was completed. Dylan came back out after the install and rolled the sod to ensure it was rooting correctly. We couldn't be happier with their work and their excellent customer service! I highly recommend this team!
It was so easy to work with Aggieland Dirt Works for our front yard project. Chelsi and Trevor came over to learn what we liked and didn't like. From there they sent us renderings and helped us work through the whole process.
We ran into a small hiccup with space and Chelsi called me while we were out of town to talk through options. Super happy with the way things look and how it has transformed the front of our home. They even replaced a metal border that was never there to complete the project. I would absolutely work with them again!
What Goes Into Your Xeriscaping Project
In the heart of Texas, where the sun's heat often presents a challenge for maintaining lush landscapes, xeriscaping emerges as an unbeatable solution. With xeriscaping, you make a choice for sustainability without compromising on aesthetics.
Our method prioritizes native, low-water plants that are inherently designed to thrive here in College Station, making your landscape not just beautiful, but also resilient and easy to maintain. But the benefits don't stop there. Xeriscaping also reduces your dependency on water, decreasing utility costs, and promoting a healthier environment.
And the best part?
Each xeriscape is unique, reflecting the individuality and personal taste of the homeowner. With Legacy Outdoor Services, your yard becomes a testament to smart, sustainable, and stunning landscaping choices.
Incorporating stones and rocks in your xeriscaping project is more than aesthetic appeal; it's about functionality and water conservation. They act as natural mulches, reducing water evaporation and inhibiting weed growth. Their varying sizes, shapes, and colors add a unique texture and depth, rendering an eye-catching landscape.
Succeeding in xeriscaping requires choosing the right plants. Native Texas plants like Blackfoot Daisy, Texas Sage, or Yucca, thrive in the local climate, requiring minimal water and maintenance. They bring a touch of color, attract beneficial insects, and contribute to local biodiversity, making your yard a small, sustainable ecosystem.
Irrigation For Water Conservation
Installing an efficient irrigation system is critical to preserving water while maintaining a healthy, thriving landscape. At Legacy Outdoor Services, we prioritize drip irrigation and smart controllers to deliver precise amounts of water to plants' roots, minimizing waste. We also offer rainwater harvesting as an eco-friendly option for watering your yard.
Custom Hardscaping Elements
From patios and walkways to retaining walls and fire pits, our hardscaping elements are the perfect complement to your xeriscaping project. They add functionality and aesthetic appeal while reducing the amount of grass that needs watering. Our team will work with you to create custom designs that fit your style and enhance your outdoor living space.
Have questions? We're here to help! Call us at (979) 575-6019 or drop us a message. Our knowledgeable team can answer any queries you have about xeriscaping in College Station, TX. Plus, once we understand your specific project needs, we're happy to provide a personalized quote. Connect with us today, and let's create a sustainable, beautiful outdoor space together.
Embark on Your Xeriscape Journey in Three Simple Steps
Embarking on your xeriscaping journey with Legacy Outdoor Services is as simple as one, two, three.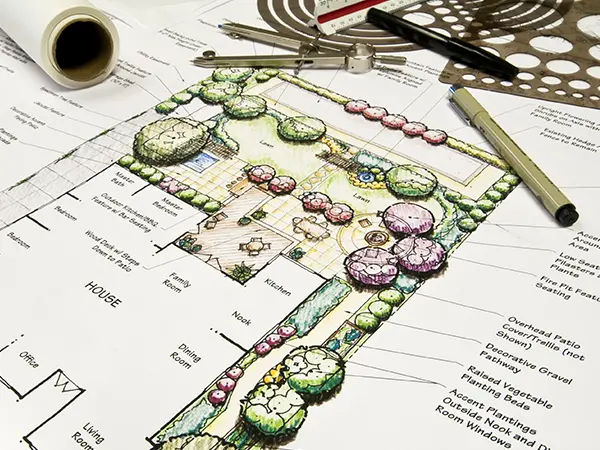 We partner with homeowners, understanding their vision, sharing expert advice, and crafting customized xeriscape designs.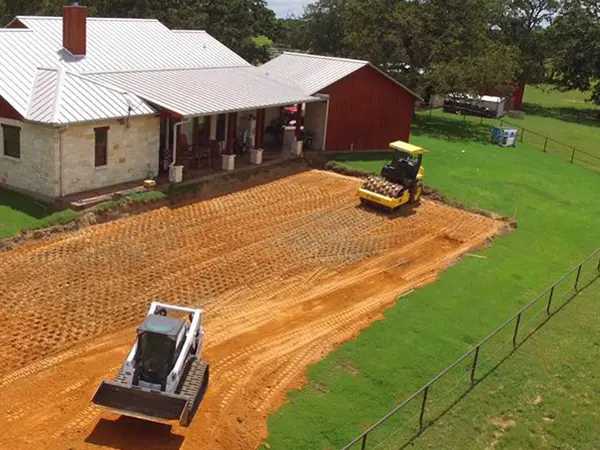 Our insured contractors work meticulously, transforming your outdoor space into a low-maintenance, water-efficient haven.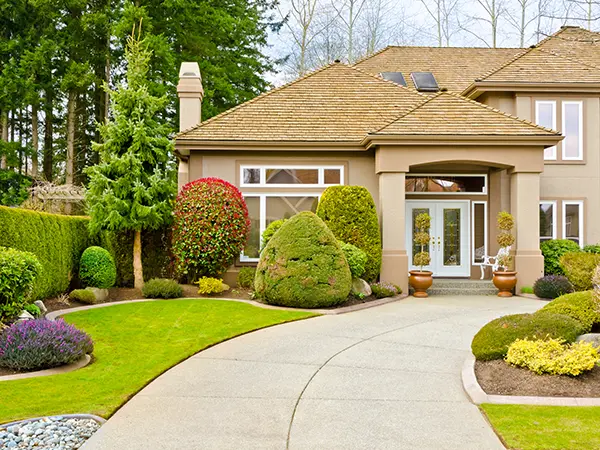 Revel in the beauty of your sustainable landscape, equipped with the knowledge to maintain it efficiently.
FAQs About Xeriscaping In College Station, TX
Xeriscaping in Texas involves selecting native, drought-resistant plants, incorporating rocks and stones for water conservation, and installing efficient irrigation systems.
Our approach at Legacy Outdoor Services includes custom design, professional installation, and homeowner education to ensure a sustainable, low-maintenance, and beautiful landscape.
In Texas, Homeowners Associations (HOAs) cannot completely prohibit xeriscaping. While they can enforce aesthetic standards and require design approval, they cannot deny homeowners the right to use drought-resistant landscaping.
At Legacy Outdoor Services, we are experienced in working with HOA guidelines and can help navigate this process to ensure your xeriscape project aligns with your community's standards.
The best trees for xeriscaping in College Station, TX, are those that are native and drought-tolerant, such as the Texas Redbud, Cedar Elm, and the Live Oak.
These trees require minimal watering once established, and are well-adapted to local soil and weather conditions, making them perfect for a water-efficient landscape. At Legacy Outdoor Services, we can help you choose the ideal trees that will thrive in your xeriscape while adding beauty and shade.
Why Legacy Outdoor Services is Your Best Choice for Xeriscaping in College Station, TX
Choosing Legacy Outdoor Services for your xeriscaping needs is a decision for quality, sustainability, and local expertise. We pride ourselves on being more than contractors – we are partners in your journey towards a sustainable, water-efficient, and visually stunning outdoor space.
Work with a contractor that offers so much more than you bargained for:
With 1,500+ yard projects under our belt, we offer expert services you can trust.
As a locally-owned and operated company, we understand the unique landscaping needs of College Station.
We empower homeowners with the knowledge to maintain their landscapes sustainably.
Our excellent customer reviews attest to the quality of service and lasting relationships we build.
Get Your Water-Saving, Texas-Specific Xeriscape Today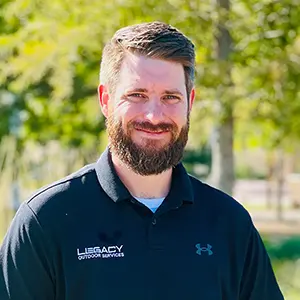 Ready to transform your yard into a sustainable oasis? As your local experts in xeriscaping, we at Legacy Outdoor Services are dedicated to providing a seamless, educational, and fulfilling landscaping journey. Experience the Legacy difference today! Give us a call at (979) 575-6019 or click the button below to send us a message.
Situated in the heart of Brazos County, College Station, TX, is a city brimming with charm and history. Home to the esteemed Texas A&M University, it's a hub of education and research. The city is also graced by vibrant sports culture, best represented by the Kyle Field, a favorite destination for football enthusiasts. Promoting a thriving arts scene, George Bush Presidential Library and the Museum of the American GI are must-visit spots for history aficionados. Escape to nature at the lovely Lick Creek Park, College Station's largest nature preserve.