Retaining Wall Installation In Bryan And College Station, TX
Increase your usable yard space with retaining wall installation in Bryan, TX.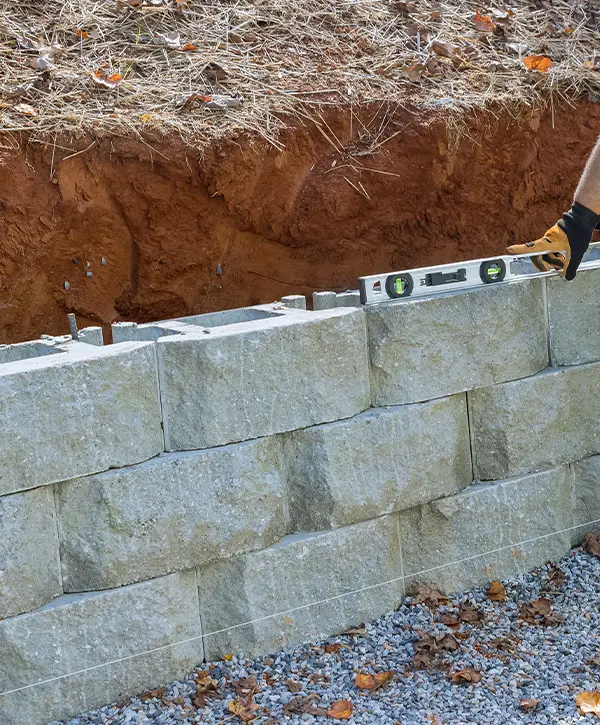 If you're keen on landscape transformation or need practical solutions for soil erosion, a retaining wall installation in Bryan, TX, is your answer. At Legacy Outdoor Services, we're not just contractors; we are a family-owned business with over 75 successfully completed projects under our belt.
Our in-house installer crew is trained to prioritize professional substrate preparation, ensuring a solid foundation for your retaining wall. We are dedicated to delivering top-tier professional services with a warm, friendly approach.
Experience the Legacy Advantage for Your Retaining Wall Project
Choosing Legacy Outdoor Services means you're not just getting a service; you're investing in peace of mind. As a family-owned business, we treat every project as if it were our own, leveraging our expertise from over 75 completed projects. We guarantee professional substrate preparation and a dedicated in-house team, ensuring a lasting, beautiful, and functional retaining wall for your home.
Experience the difference of true commitment to quality with Legacy Outdoor Services:
What Is A Retaining Wall?
A retaining wall serves a vital function in landscaping, offering both practical and aesthetic benefits. Here's a brief rundown of what it entails:
A retaining wall is a structure that holds back or "retains" lateral faces of dirt, water, and other materials.
Retaining walls are built with wall blocks to provide support and prevent the earth from eroding or sliding downhill.
Proper drainage systems are integral to retaining wall projects, ensuring that water does not build up behind the wall and cause damage.
Crushed stone is often used in the construction of retaining walls, providing a sturdy and durable base.
Building a retaining wall can transform the look and functionality of your outdoor space, turning a hilly or uneven yard into a usable area.
Legacy Outdoor Services has successfully completed over 75 wall projects in Bryan, TX, each one tailored to the unique needs and preferences of our clients. Contact us for your concrete work needs, and let's bring your outdoor space to the next level.
Discover the Quality of Our Work Through Client Reviews
Reading our client reviews is invaluable for understanding the level of service and quality we consistently deliver at Legacy Outdoor Services. Let these testimonials reassure you of our expertise and commitment to each project.
After having trouble finding a fencing contractor in the BCS area, I contacted Legacy Outdoor Services (formerly Aggieland Dirt Works). Trevor Young replied to me promptly and I received a very reasonable quote. We scheduled a day for the demolition of the old fence and the crew was right on time and finished the job quickly and very well done.
Trevor and Chelsi were both very responsive and their crew installed a very high quality fence – both materials and workmanship. I highly recommend contacting them for any of your outdoor construction projects.
Such a wonderful experience working with Trevor and Chelsi. They were both very responsive and their crew were very professional and really knew what they were doing. We had bad grading in our backyard. Trevor came right out and helped bring our backyard back to what we dreamt it could be. His crew did incredible workmanship in a quick manner. Trevor personally called me after the job was done to check to make sure we were happy and that everything went as planned. Having that level of personal care to me is one of the best qualities a business can have. I highly recommend contacting them for any of your outdoor construction projects.
Benefits Retaining Wall Installation in Bryan, TX
Retaining walls are more than just an aesthetic addition to your landscape – they offer a range of significant benefits. Let's delve into why retaining wall installation is a smart investment for your property in Bryan, TX.
Bryan's weather can be unpredictable, and heavy rainfall is a common cause of soil erosion. A professionally installed retaining wall stops soil from shifting, safeguarding your property.
With a retaining wall, hilly or sloped areas can be transformed into functional spaces, maximizing your property's utility.
A well-constructed retaining wall not only adds aesthetic appeal but can also significantly increase your property's value.
Retaining walls help to direct runoff away from your property, protecting your yard and home from potential water damage.
A retaining wall provides an opportunity to showcase your creativity, enhancing the overall look and feel of your landscape.
Retaining walls are an excellent way to improve drainage on your property, reducing the risk of waterlogged soil and plant damage.
Legacy Outdoor Services is your go-to for retaining wall installation in Bryan, TX. With over 75 projects completed by our in-house installer crew, we are a family-owned and operated business that prioritizes professional substrate preparation. Contact us to enhance your outdoor space with a retaining wall that is both functional and attractive.
Explore our Legacy of Excellence
We invite you to peruse our project portfolio, a testament to our craftsmanship and commitment. Understanding our extensive experience allows you to visualize the transformative potential we bring to your outdoor spaces. Let our past successes inspire your future project.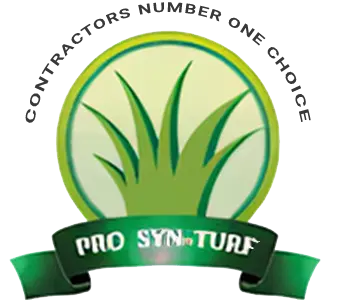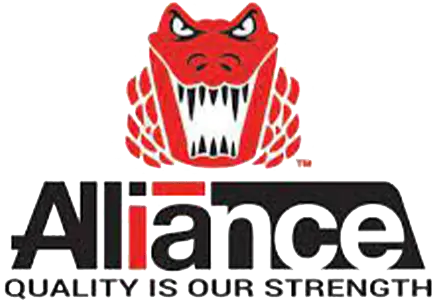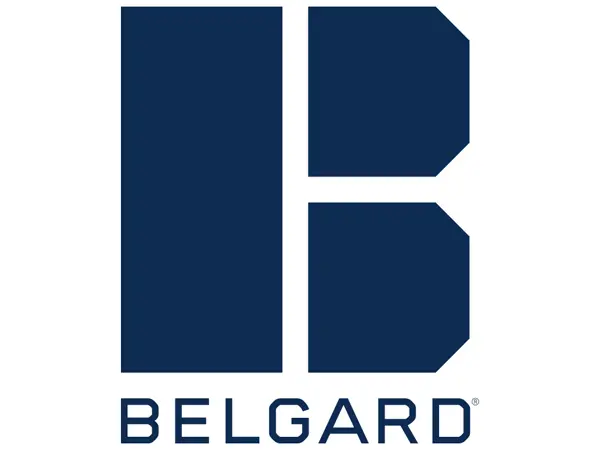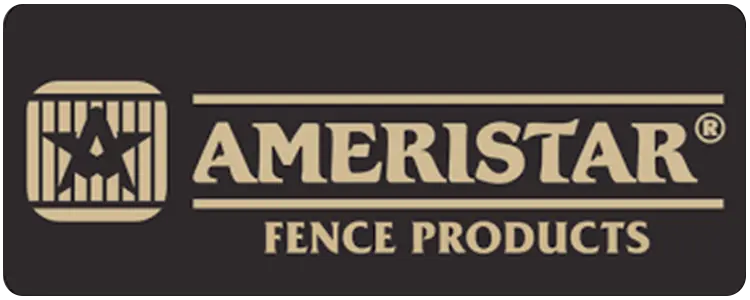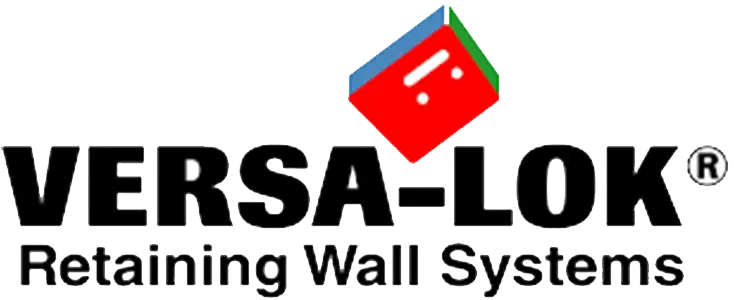 Common Retaining Wall Materials
Choosing the right materials for your retaining wall is a crucial part of the process, and understanding the options available is key. Here are some common materials used in retaining wall construction:
These are sturdy, durable, and come in various shapes and sizes. They are often the go-to material for retaining walls because they provide excellent support and can withstand extreme weather conditions.
Natural stone offers a rustic and organic look that can seamlessly blend with your outdoor space. Stone walls are also known for their durability and longevity.
Although not as durable as stone or concrete, timber provides a natural aesthetic that can complement any landscape. It's best for smaller, decorative walls, and requires extra care to prevent decay.
A classic choice, brick provides a distinct, traditional look. It's strong, durable, and can last for decades with proper maintenance.
Poured concrete walls are incredibly strong and flexible in terms of design. This material is ideal for walls that need to accommodate curves or unique shapes.
Legacy Outdoor Services prides itself on helping Bryan, TX, homeowners make informed decisions about their retaining wall materials. Our friendly, knowledgeable team is ready to guide you through your options and ensure the result is both functional and beautiful.
The Advantages of Professional Retaining Wall Installation
While installing retaining wall blocks might seem like a straightforward DIY project for building retaining walls, there are numerous advantages to choosing a professional installation that complies with local building codes. Legacy Outdoor Services specializes in delivering superior quality and workmanship on every project, ensuring your retaining wall systems meet the highest standards of durability and aesthetics.
When it comes to building retaining walls, trust the professionals at Legacy Outdoor Services to ensure a high-quality, code-compliant installation that adds both functionality and beauty to your outdoor space. Contact us and trust the concrete work expertise that only a dirt work specialist can bring to your outdoor project.
Retaining Wall Installation FAQs
Setting up a retaining wall involves several key steps: first, we determine the wall's location and mark it out on your property. After digging a trench, we lay down a solid base of compacted gravel.
Then, we start stacking the wall materials—be it concrete, stone, or timber—in a staggered pattern for stability. We ensure proper drainage by installing a perforated pipe and backfilling with gravel.
Lastly, we backfill with soil and compact it. This description is a simplification; each step has additional requirements and specifications that our experienced team at Legacy Outdoor Services manages meticulously.
The depth of foundations for a retaining wall should be at least as deep as the wall's height below the ground. However, this can vary depending on factors like soil type and load on the wall. At Legacy Outdoor Services, we ensure each wall's foundations are optimally designed for stability and longevity, adhering to local building codes and best industry practices.
The cost of a retaining wall can vary widely depending on factors such as the materials used, the size and height of the wall, the complexity of the project, and the site conditions.
On average, homeowners in Bryan, TX, can expect to pay between $5,000 and $13,000. However, for a precise estimate tailored to your specific needs and property, we recommend scheduling a consultation with our team at Legacy Outdoor Services.
Installing retaining wall blocks involves preparing a solid base, typically of compacted gravel, ensuring a level surface. A first layer of blocks is set, checked for level, and adjusted as necessary. Subsequent layers are stacked, often in a staggered pattern for stability.
Spaces between blocks can be filled with gravel for proper drainage. At Legacy Outdoor Services, we handle this process with utmost precision, ensuring a stable, durable, and aesthetically pleasing result for your property.
Turn To Bryan's Concrete Work Experts
Ready to bring your vision to life with a professional retaining wall installation? Partner with Legacy Outdoor Services for unmatched expertise, meticulous substrate preparation, and tailored solutions.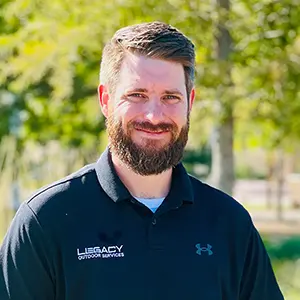 As a family-owned business, we guarantee personalized service and exceed expectations with over 75 successful projects under our belt. Don't wait, call us at (979) 575-6019 or hit the button below to send us a message.
Bryan, TX, is a city rich in heritage and brimming with vibrant culture. Home to Texas A&M University, it's a hub for education and innovation. Visitors often flock to the George Bush Presidential Library, dedicated to the 41st U.S. president. For sports enthusiasts, the Kyle Field is a must-see, housing exhilarating football matches. The Museum of the American GI and Brazos Valley Museum of Natural History offer enriching experiences.